Hey Everybody! Cabana Girl Melissa here! I have to start out apologizing for being a MAJOR slacker!! Time is flying by so quickly I forget what day it is! I had meant to post last Thursday and look it's a week late!
So, if you haven't heard there is a PARTY going on over at The Plum! Be sure to head over there for all the AWESOME challenges! There are a bunch of speed scraps some of us Cabana Gils are hosting!
Did you see last weeks new release?? Stacy has designed the bested birthday kit! Here's Celebrate!
Here's what some of the Cabana Girls have done!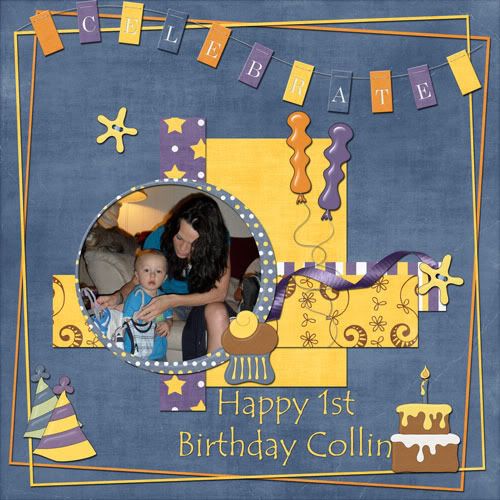 Aren't the cabana Girls AWESOME!! Well, that's all for me this week it's time to head out for a football game, football practice, and some tumbling!!
Have a great week!!
Melissa